Leather work course revived at Hexham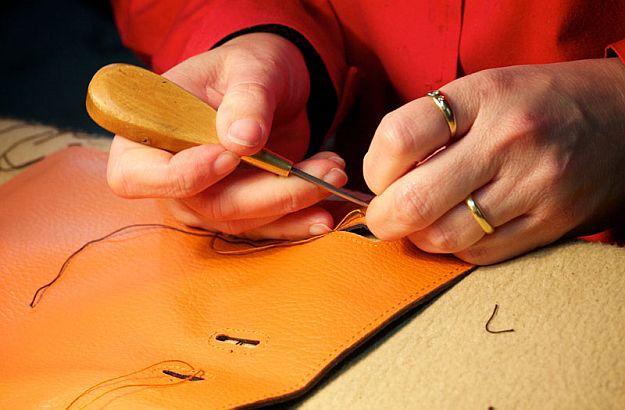 Renowned Hexham-based leather worker Andy Bates and Northumberland College have joined forces to produce a 15-week creative leather work course in order to revive a local association with the craft.
Planned for every Friday from February 7 onward at the college, the course will balance both past and future of the industry that employed 20% of local people in its heyday.
"This hands-on course will introduce students to the skills of traditional, English leather work which they will then be able to use to create contemporary leather goods, historical pieces and works of art," said Bates. "The start of this course will mark the re-invigoration of a tradition which continued for over 1,000 years in Hexham until it died out completely in the early 20th century."
In the 17th and 18th centuries, for example, traders travelled from all over the UK to buy skins, live farm animals and gloves sold at Hexham markets before the domestic leather trade declined following lifted restrictions on foreign imports and import duty was abolished.
Today, Bates says that Hexham could now recapture the essence of that golden age.