Elementary Knowledge about Leather- types
Leathers are made from the skins of many animals but mainly cattle, goat, sheep and pigskins. Although there is a great variety of leather types, a leather can usually be put into one of three categories :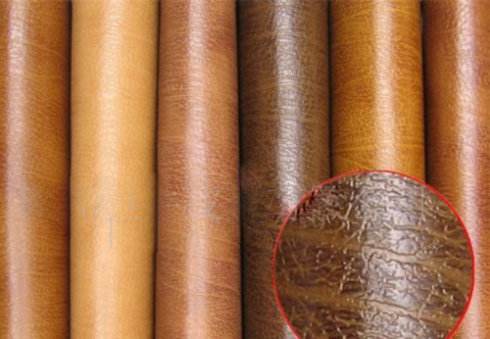 Aniline leather is the most natural looking leather with the unique surface characteristics of the hide remaining visible. Aniline leather is colored only with dye and not with a surface coating of polymer and pigment . A light surface coating may be applied to enhance its appearance and offer slight protection against spillages and soiling.
Semi-aniline leather is more durable than aniline whilst still retaining a natural appearance. The increased durability is provided by the application of a light surface coating which contains a small amount of pigment. This ensures consistent color and imparts some stain resistance.
Pigmented Leather is the most durable and is used in the majority of furniture upholstery and almost all car upholstery. The durability is provided by a polymer surface coating which contains pigments.