Other leather types according to different method of categorizing
other leather types according to different method of categorizing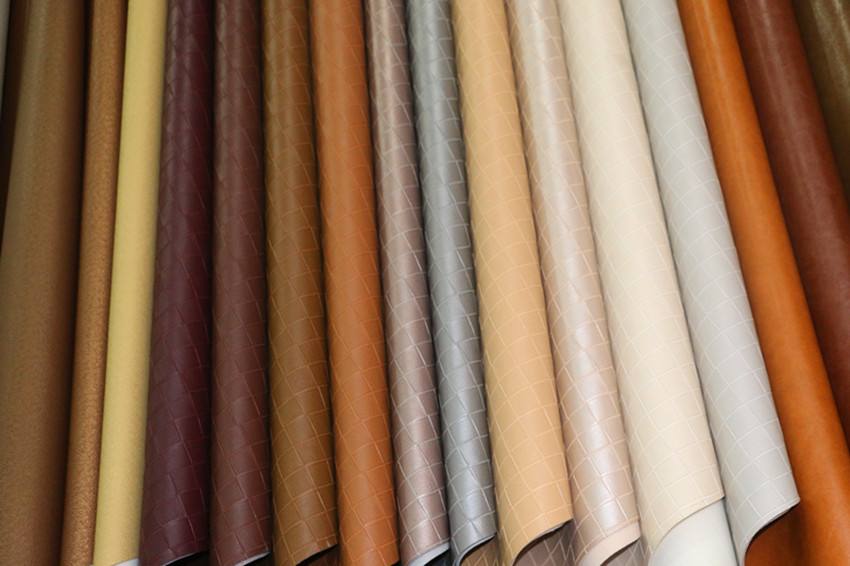 Full grain pigmented leather
The grain surface is left intact before applying the surface coating.
Corrected grain pigmented leather
The grain surface is abraded to remove imperfections before the surface coating is applied. A decorative grain pattern is then embossed into the surface.
Finished split leather
The middle or lower section of a hide with a polymer coating applied and embossed to mimic a grain leather. Finished splits should only be used in low stress applications because they are weaker than grain leather.
Antique grain
(Two-tone or rub-off) A special surface effect has been created to mimic the unique 'worn' appearance of traditional leathers. This is achieved by applying a contrasting top-coat which is applied unevenly or partially rubbed off to reveal a paler underlying color.
Pull-up leather(also known as waxy or oily pull-up) A leather with a natural appearance which lightens in color when stretched during wear to produce a unique worn-in effect with time.
Nubuck
Aniline dyed leather which has been lightly abraded on the grain surface to create a velvety finish or nap. In some cases the grain pattern is still visible. The nap is very fine because of the tight fibre structure in the grain layer.
Suede
A split which has been abraded to create a distinctive nap. The nap can vary in appearance but is not as fine as the nap on nubuck because of the looser fibre structure.